Negative Pressure Wound Therapy.
Vacuum Assisted Wound Healing.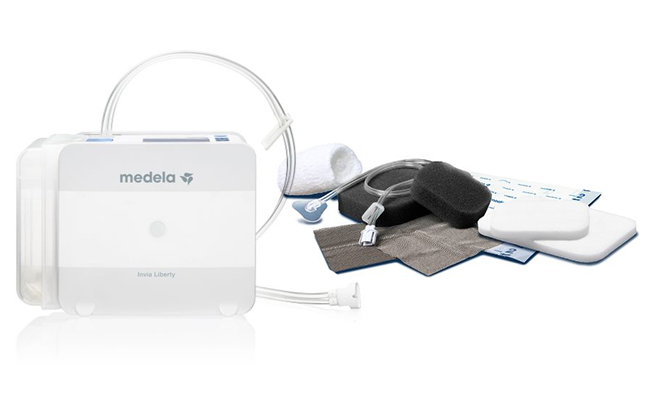 Negative Pressure Wound Therapy (NWPT) is a medical technique that uses a vacuum assisted dressing in order to heal acute, chronic, and even burn wounds.
It heals your wound quicker by creating a sub-atomic pressure at the surface of your wound in order to:
Remove excess fluids from your wound.
Decrease tissue swelling.
Optimize blood flow.
Minimize bacteria, and chance of infection.
With all of the above happening because of the wound vac your wound can heal faster, and more effectively.
How Does NPWT Work?
First, a special sealed dressing, and foam is applied to your wound in order to create an environment for your wound.
Once your wound is properly sealed, a medical vacuum is then used to create subatomic pressure under the dressing.
This vacuum effectively draws out the excessive fluid from your wound, increases blood flow, and helps creates a sterile environment for your wound.
Which allows your wound the best chance of healing how it's suppose to.
Another great benefit of NPWT devices are:
Because they allow the delivery of fluids, such as saline solution, and antibiotics, to irrigate your wound.
Therefore, making it very easy to care for your wound, while giving it a great chance to heal faster.
Vacuum Assisted Wound Closure Works Great On:
Wound VAC Procedure.
Quick. Simple. Effective.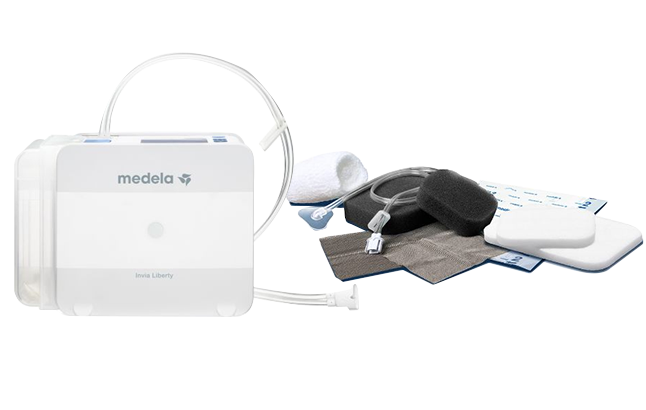 Below is a 10 step procedure for using a wound VAC.
1. Wash your hands, and put on sterile gloves.
2. Remove the old dressing, and throw it away. After this step, you must repeat step 1 before you move to step 3.
3. Flush wound cavity out with saline solution/wound cleanser.
4. Dry wound bed with 4x4 gauze.
5. Use drape to window the wound with the striping method.
6. Cut black foam to wound size, and loosely fill the wound cavity. Never cut foam above the wound.
7. Cover foam, and wound site with drape.
8. Cut a hole the size of a quarter, and carefully place the soft port.
9. Plug port connector into the canister connector.
10. Set the correct pressure on the VAC, and start therapy. Press around the wound site in order to seal any leaks, and flatten any contours.
Have Questions? Contact Us.
Because We Would Love To Help You.